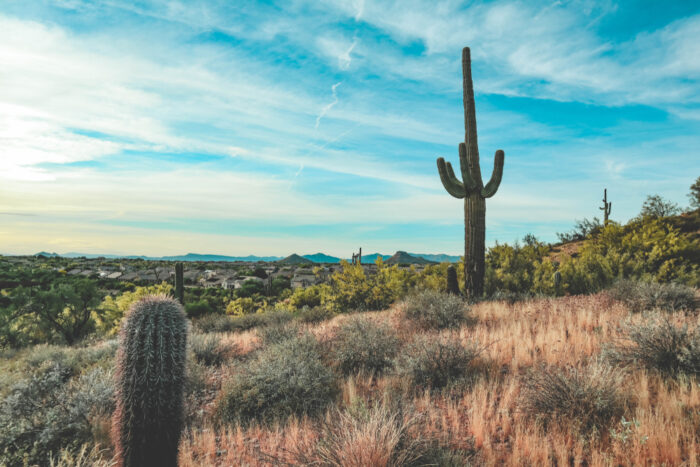 April 18, 2023 7:42 pm
There is just something special about our resort-level vacation villas, the savings you get by booking owner direct, the number of amenities at each property, and the proximity you have to Scottsdale and Phoenix. However, we can't talk about our Scottsdale Stays without showing off all that our region has to offer during this time of year! Keep reading for reasons why you should visit Scottsdale in the Spring!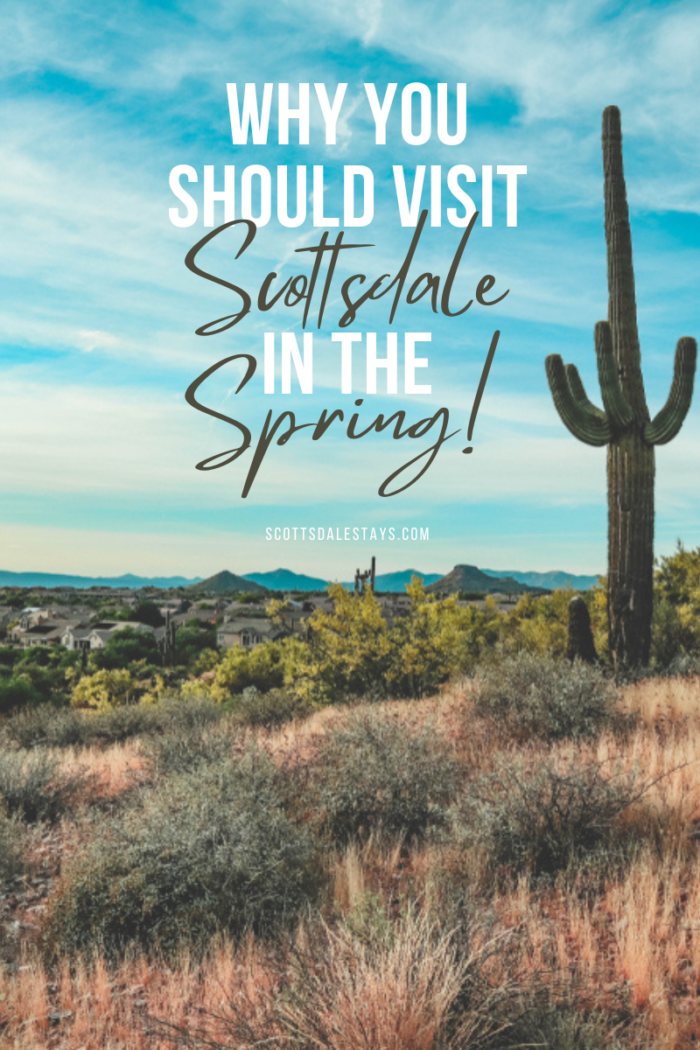 #1: The Enjoyable Desert Temps
The Sonoran is known to heat up during the summertime, so spring is the ideal time to come to Scottsdale to enjoy a full range of outdoor activities with friends or family… without the fear of getting scorched! Enjoy a sunrise or sunset in the McDowell Sonoran Preserve, which is only less than 30 minutes away from anywhere in Scottsdale.
Want to see the sights of the city and desert from a hiking trail? Camelback Mountain and the Phoenix Mountain Preserve offer tons of trailheads for those who want to be one with nature, and springtime is the perfect season to experience it all. Don't forget to stay hydrated and wear sunscreen while basking in the Arizona sunshine!
#2: The Local Events
Scottsdale never has a shortage of local events to partake in when you visit! This spring, the Scottsdale Jazz Festival will take place the last weekend of April, and the PAC-12 Baseball Tournament will be coming to town in May! If you're on the hunt for laid-back events but still want to soak in the warm temps, enjoy stargazing at a Scottsdale resort, live music and sculpture trails at the Desert Botanical Garden, or even an evening with the sunset at Taliesin West! Let's not forget the eats, bites, and sips that have locals raving!
#3: The Biggest $avings for Your Vacation Stay!
Scottsdale is known for its memorable, revered accommodations, and the same can be said for all of our properties here at Scottsdale Stays! We pride ourselves on giving our guests several opportunities to save thousands of dollars on their own private vacation villa. While spring break is one of our busiest times of the year, that doesn't mean that the savings are any less grand! We offer NO BOOKING FEES and the ability to Name Your Price for a last-minute trip… so why not visit Scottsdale in the Spring?

Book with Scottsdale Stays this spring for thousands of $$$ in savings! Contact us today to learn more!

Tags: arizona, scottsdale


Categorised in: Blog

This post was written by admin