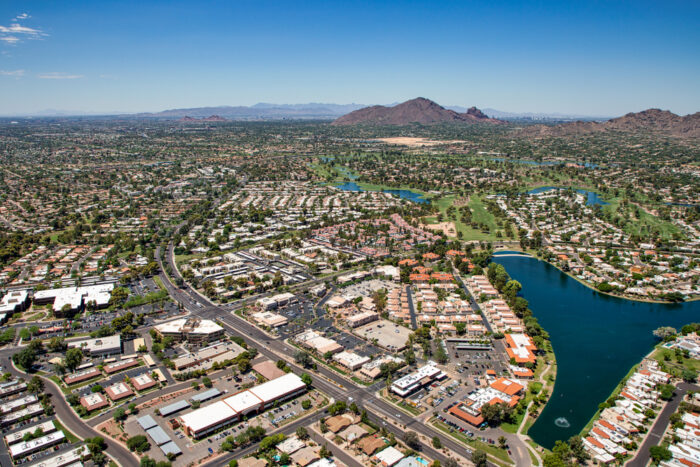 July 11, 2023 10:21 pm
By now, you should know that Scottsdale is a year-round vacation destination. The fun doesn't stop when the summer temps rise! If you're planning on escaping to the Sonoran for your summer getaway this year, here are some non-negotiables to put on your itinerary for the ultimate amount of summer fun.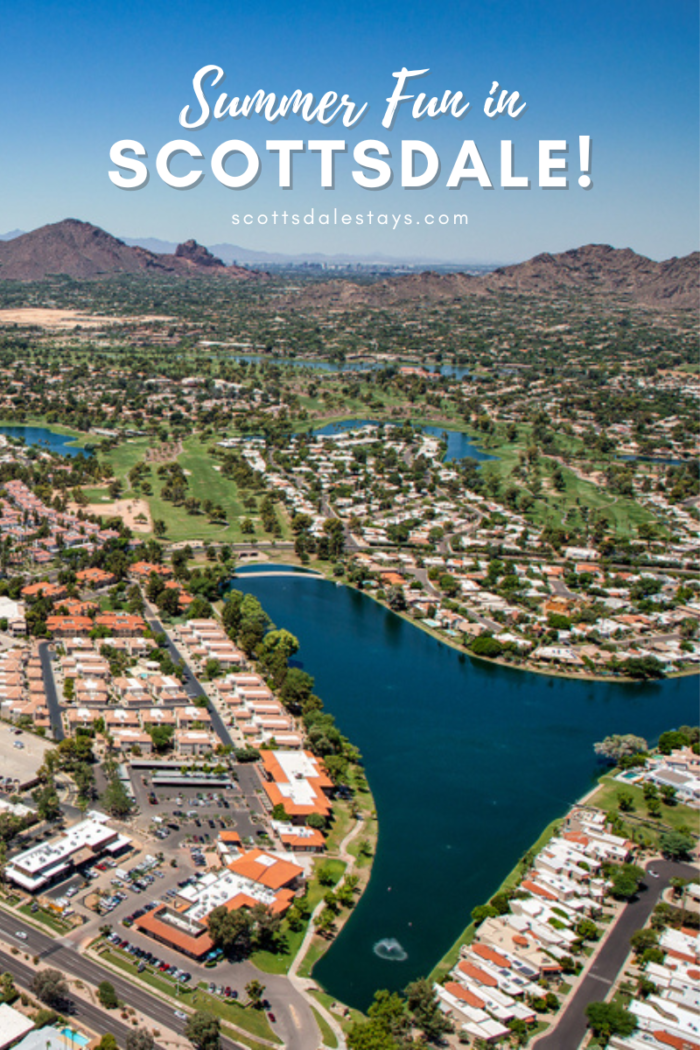 Lots of Pool Time
A summer vacation in Scottsdale means staying cool near a pool! Every property here at Scottsdale Stays comes with a large pool, and some are even outfitted with a slide and/or diving board. Lounge out on your own private property suited for up to 30 people, with a pool just for you. We can't think of a better way to pass the time away in your home away from home!
Golfing Galore
Scottsdale is known as the golfing capital of the world and hosts the annual WM Phoenix Open at TPC Scottsdale every February! The golfing doesn't stop during the hot summer season, especially since the skies are always clear and sunny. The temps may be hot, but the prices to get on a putting green are low – check out Silverado Golf Course, Troon North, or Talking Stick Golf Club for the quintessential Scottsdale golfing experience. If you and your guests aren't built for the official putting green, TopGolf Scottsdale is a fun, lively alternative for everyone!
Early Morning Adventures
From the McDowell Sonoran Preserve to Brown's Mountain, there are plenty of options for hiking, running, and biking for the outdoor lover! Heading out during sunrise is the best time to get your physical activity in during the summer to avoid the hottest temperatures during the day. If you don't want to venture out into the wilderness but still want some physical activity and stunning views, the Desert Botanical Garden opens as early as 7 a.m.!
Nightlife & Dining
Nightlife in Scottsdale is always a time for the books! For a true Scottsdale outing, head into Old Town for a mix of exciting restaurant options and entertainment, especially for happy hour deals. Ask the Scottsdale Stays team about our recommendations for a night out on the town!
Shopping Sprees
It's not a trip to Scottsdale without checking out the very best shopping in Arizona! Better yet, we make a point to keep your shopping trips as cool and fresh as possible. From boutiques to full-scale luxury, we have all the options you're looking for. You'll also find a wide array of art and specialty items throughout the city for purchase. Make a trip to Desert Ridge, Kierland Commons, and Scottsdale Quarter for just a taste of what we've got!
Take advantage of our BEST deal yet! What are you waiting for? Book owner direct with Scottsdale Stays this season for epic savings!
Get a Whole House from June 1st to August 31st!
Book a 3-Day Rental from Thursday – Sunday OR Friday – Monday for $995
All Resort and Cleaning Fees INCLUDED!
($995 based on booking direct for 8 guests in 5/6 bedroom home)
Contact us for more information on all things Scottsdale Stays!

Tags: arizona, scottsdale, vacation


Categorised in: Blog, Uncategorized

This post was written by admin